The Phillips Law Firm is a results-oriented firm located in the historic district of downtown Marietta, Georgia. Founding attorney, H. Dean Phillips, represents clients facing criminal and DUI charges, personal injury victims, and divorce clients. A large part of Dean's practice is gun trusts. Dean represents international firearm manufacturers, YouTube stars, firearm dealers, and thousands of gun trust clients throughout the United States.
Our Practice Areas
Our full service firm has over 10 years of experience in a variety of practice areas and legal services. We pay special attention to your needs, pride ourselves on delivering consistent, outstanding results, and adhere to strict ethical and legal guidelines. Browse our practice areas to learn more about how we can help you.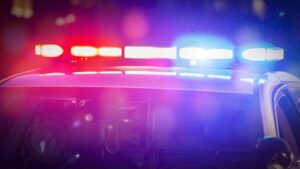 News & Events
Stay up to date on our latest articles, press releases, and what we are doing serve and bring change to our community.
We're angry people. Most of us keep a lid on it most of the time. But about 10 percent of people regularly lose control and violently express their anger. The target of this anger could be direct, …
Results
"Dean Phillips Law Firm made my terrible car accident experience less scary. They were all patient, kind, and quick to respond. Always gracious and walked me through everything. I never felt that I was talking to an attorney's office, just friends. Thank you for getting me the settlement I deserved, and making it easy on my family"

– Kelly H
"I hired Mr. Phillips after doing extensive research and was very pleased with the outcome. He was able to get the best possible outcome based off of the circumstances when a lot of other lawyers would not have fought as hard as he did. Also what sets him apart is his attention to detail and the fact the he actually cares about his clients and wants the best possible outcome. "

– Darrin G
"They did an outstanding job! My DUI case was just dismissed this week, a couple of months after I hired them! Mr. Phillips was very reasonable with the fee he charged me. I hope to not need to hire another attorney for any criminal charges!! However, if the need arose, this law firm is the only call I will make! I highly recommend Mr Dean Phillips! His amazing reviews are the reason I called him first! I didn't have to call anyone else!"

– Jennifer J
Looking for immediate answers to your questions?
Schedule a no-cost consultation today!
Speak with our attorney today for a free telephone consultation
If you are facing criminal charges, were wrongfully injured, or in need of a divorce attorney, do not hesitate to contact The Phillips Law Firm. We serve clients in Marietta, Cobb County, Bartow County, Paulding County, and Cherokee County. For a free consultation, call us at 770-627-5936